Teachers in Harmony with You
You are your child's most influential teacher. We do more than accept that fact, we fully support it. So we do everything we can to build on what you've taught your child. That's why we work so hard to ensure that the relationship between parents, teachers, and children is harmonious.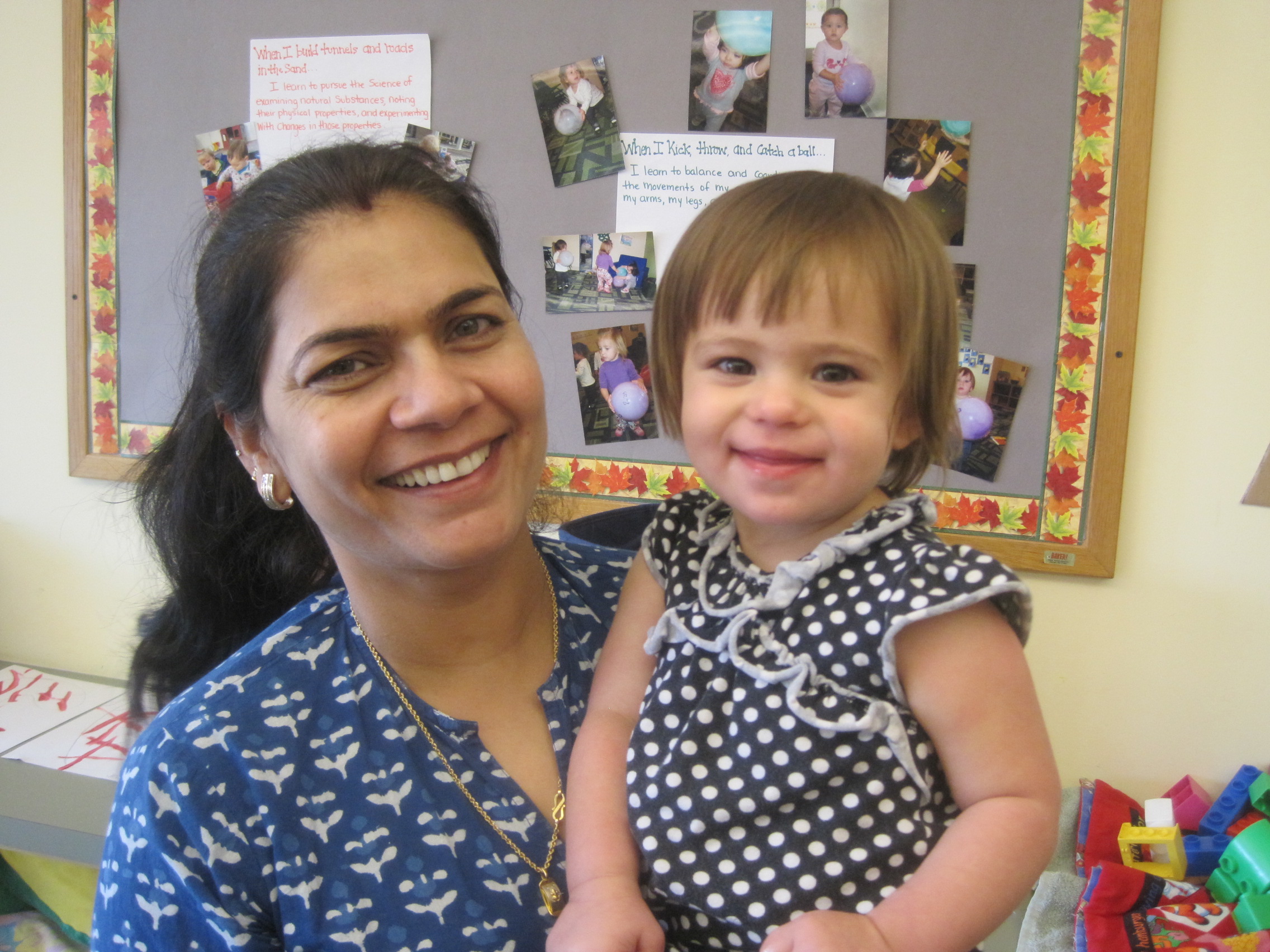 The best way to keep that harmony is through open communication. Our certified staff is not only skilled at communicating with children, they also speak fluent "Parent." So, anytime you need to ask your child's teachers about anything, they'll be ready, willing and able to answer.
Your conversations with teachers can take place informally as you drop by the center. Or, you can call and arrange a meeting above and beyond your regularly scheduled parent-teacher conferences. To continue the communication, we also hold group meetings and family programs throughout the year where you can meet your child's new friends, and make a few of your own.
Our teaching specialists come from a variety of interesting backgrounds. Some have earned a college degree in Early Childhood Development, and others are in the process of working towards their degree. Some have been trained as professional nannies, while others have studied art, nursing, music, language or business. Whatever educational differences they may have, all our teachers share one very important trait: They care deeply about children and their dreams.
And since our teacher-to-child ratios often exceed what is mandated by New Jersey's excellent standards, you can be sure your child will get the personal attention you desire and deserve.